INTRODUCTION
---
Construction technologies have demonstrated many major developments and successful innovations in the past decades. A few of these advancements are witnessed in China and Australia in recent years, with efforts and contributions from engineers, researchers and many other professionals all over the world. This event is to bring together the latest developments in research and practice on construction technologies with a focus on modular construction and structural assembly. The aim of the event is to provide such a forum regularly for young and experienced professionals and students to exchange ideas, share experiences, and promote collaborations.
1
CHAIR AND CO-CHAIRS
---
Prof Yu Bai
Monash University
Mr Michael Zeng
Director of iBuild Building Solutions
Mr Yan Jin
Director of KingBuilt Modular Building
Prof Yuanqi Li
Tongji University
1
DISTINGUISHED GUESTS AND SPEAKERS
---
Prof. Xiangyu Wang, Curtin University, Australia
Prof. Mike Xie, RMIT, Australia
Prof. Gang Shi, Tsinghua University, China
Prof. Yuanqi Li, Tongji University, China
Prof. Tuan Ngo, the University of Melbourne
Prof. Lei Zhu, Beijing Univ. of Civil Engi. & Arch.
Prof. James Murray-Parkes, Brookfield Scientific Solutions Group
Dr. Carol Grossman, Dept of Agriculture and Water Res. Australia
A/Prof. Andrew Lian, Alda Consultants Australia
Mr. Michael Zeng, iBuild Building Solutions Australia
Mr. Yan Jin, Kingbuilt Modular Building Technology Australia
Dr. Chua Yie Sue, National University of Singapore
1
1
1
1
1
1
1
ORGANIZED BY 
---
1
1
1
1
SUPPORTED BY (more to be added)
---
Tsinghua University
Southeast University
Central South University
Chongqing University
RMIT University
The University of Adelaide
The University of Melbourne
Beijing University of Technology
Nanjing Tech University
Tianjin University
Hunan University
Beijing Univ. of Civil Engi. & Arch
University of Technology, Sydney
Curtin University
(more to be added)
1
1
1
1
1
1
1
1
1
SPONSORED BY (more to be added)
---



Conference wine sponsored by Warren Groups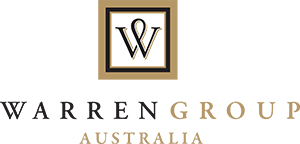 1
CONTACTS
---
Mr Yiqing Dai,
Monash University, Australia
E: civeng-ConstructionForum@monash.edu
T: +61 410 561 991
Mr John Li,
iBuild Building Solutions, Australia
E: john@i-build.com.au
T: +61 424 240 926
Ms Meixiu Zhang,
Tongji University, China
E: prefabcenter@tongji.edu.cn
T: +86 18801770507
Ms Allison Huang,
KingBuilt, Australia
E: info@kingbuilt-modular.com
T: +61 426 688 065